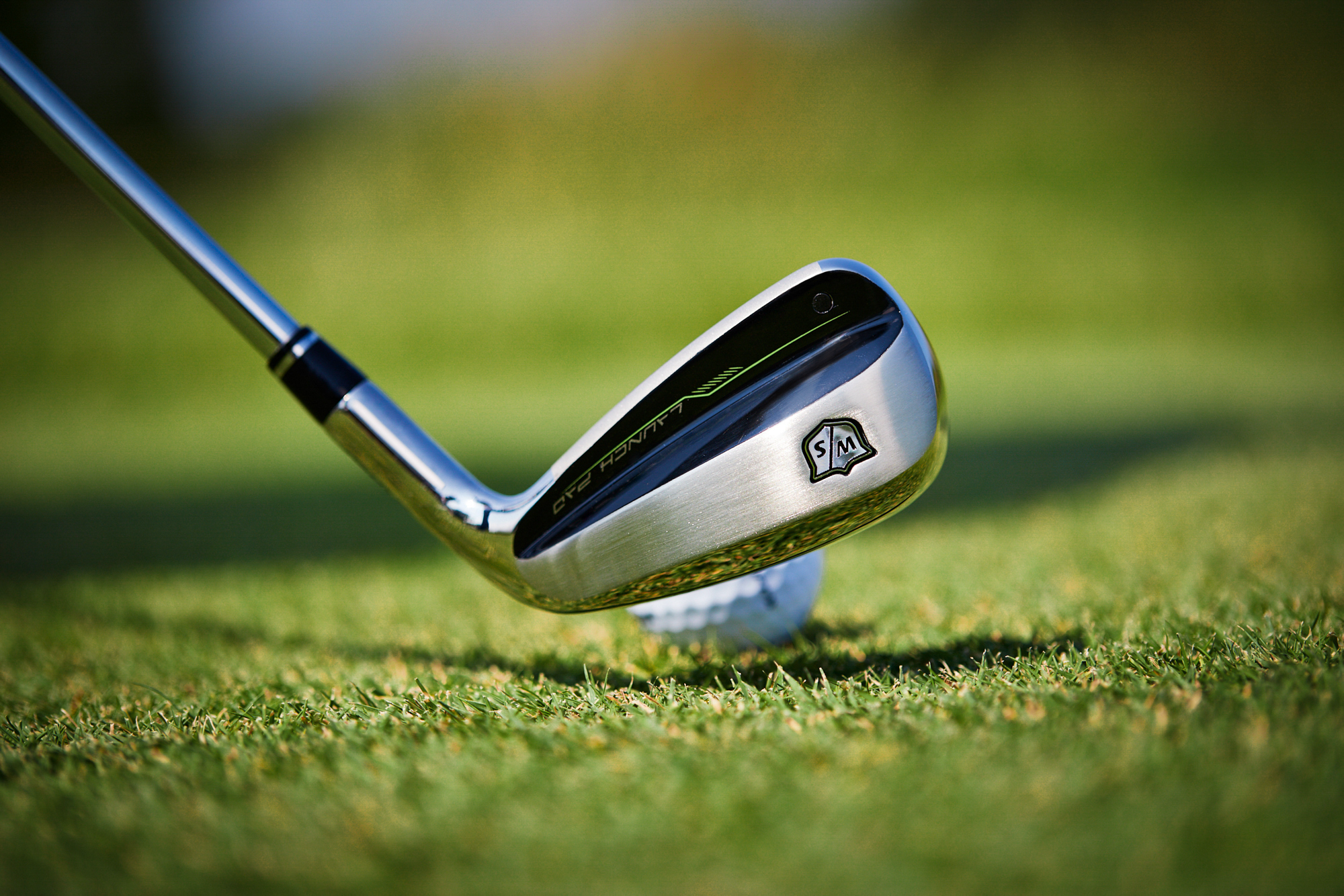 [ad_1]

When starting out in golf, one of the keys to building confidence is finding the most forgiving set of irons to suit your game. Golf is hard enough – and having the wrong equipment for your style can make the game all the more challenging, and not to mention frustrating. Give yourself the best chance of improving your game, and discover the best iron technology that delivers enhanced forgiveness.
What does forgiveness mean in golf?
Forgiveness is a hugely important factor when it comes to assessing golf clubs. Put simply, if a club is classed as 'forgiving,' it simply means it's easier to hit – no matter how good the strike or connection is at impact, or which area of the clubface the ball is struck from. A forgiving golf club is also designed to improve the end results of a player's bad shots. In other words, a forgiving club makes a "bad" shot better.
Although an easy-to-hit club sounds appealing, forgiving clubs are only appropriate for a certain type of player. Forgiving clubs are aimed toward beginner and higher handicap golfers on the basis that their ball striking will be more inconsistent and less powerful. The forgiveness factor compensates for this by providing a platform for players to hit better shots on a more consistent basis.
How do Irons provide forgiveness?
Forgiving irons will include a cavity back which is a feature of larger profile golf clubs. This helps to inspire confidence and make ball striking easier for more inconsistent players. Naturally, the sizing of the iron head also promotes further distance, ticking the boxes of ease, accuracy, and distance to make them a must-have Iron for any beginner/higher handicapper.
So, why doesn't everyone use forgiving golf clubs? Firstly, although forgiving clubs do make ball-striking easier, more established golfers will already enjoy greater consistency and thus won't necessarily benefit from the forgiveness factor. Instead, lower-handicap golfers would rather play with a smaller profile, and more accurate Iron, in order to achieve shot shaping and drop-and-stop accuracy features that a less-forgiving Irons possess. A beginner/higher handicap golfer would naturally struggle with a smaller profile club, likely denting their confidence.
The Wilson Launchpad 2 Irons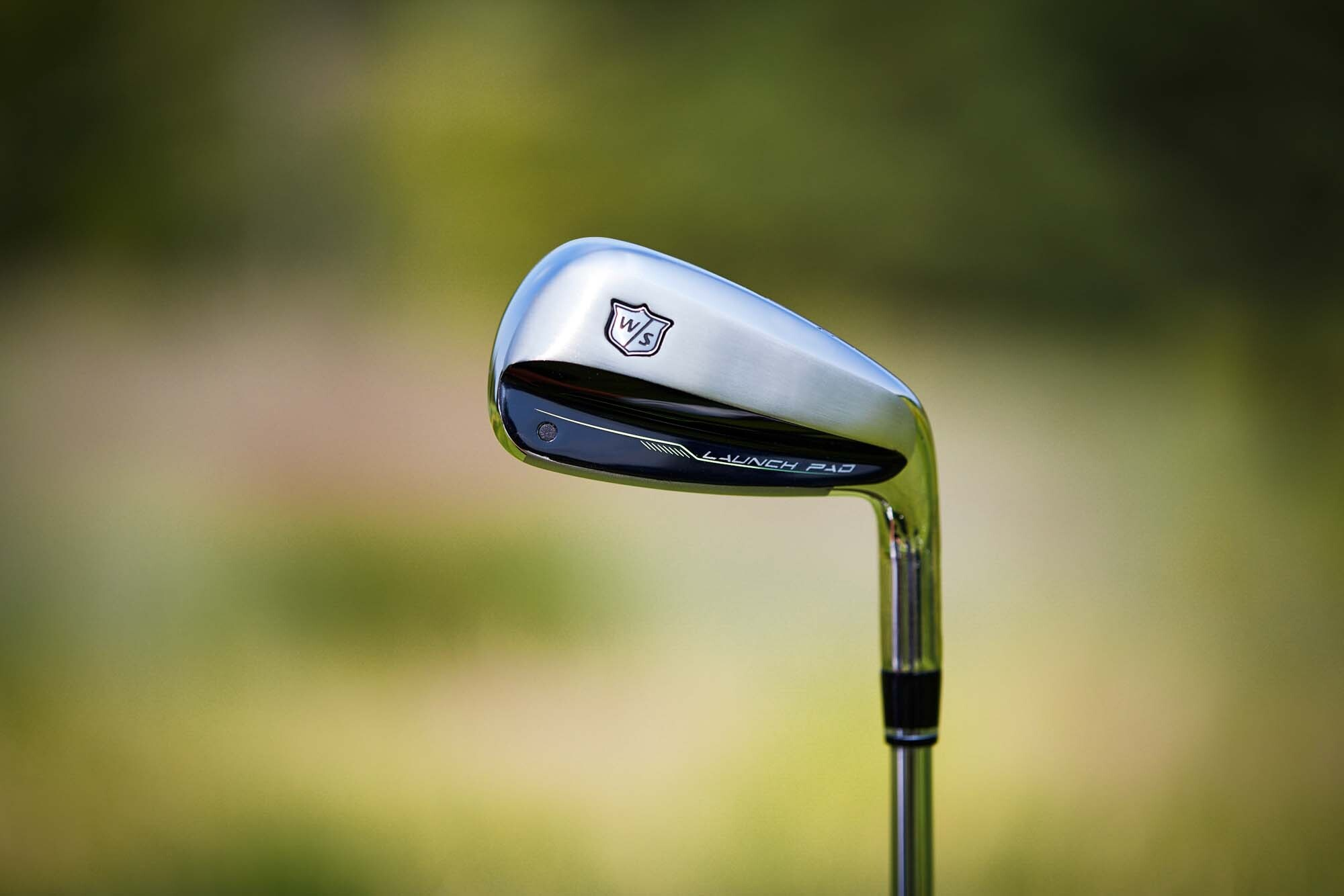 The Launch Pad 2 irons from Wilson are extremely forgiving and perfectly suited to beginners/higher handicap golfers. Labelled as a hugely beneficial set of game-improvement Irons, they consist of a constructed set of clubs which possess a wider more forgiving sole. Crucially, this sole effectively hovers above the turf to prevent digging, allowing for higher launch.
The Iron's weight is redistributed lower into the design to provide more consistent ball strikes, greater distance, and a higher launch. The combination of the selected shaft and head design promote confidence in beginners and higher handicappers. The hollow construction to develop a thinner face allows for increased ball speed performance to offer greater distance.
The Callaway Rogue ST Max Iron: Astonishing forgiveness generated by AI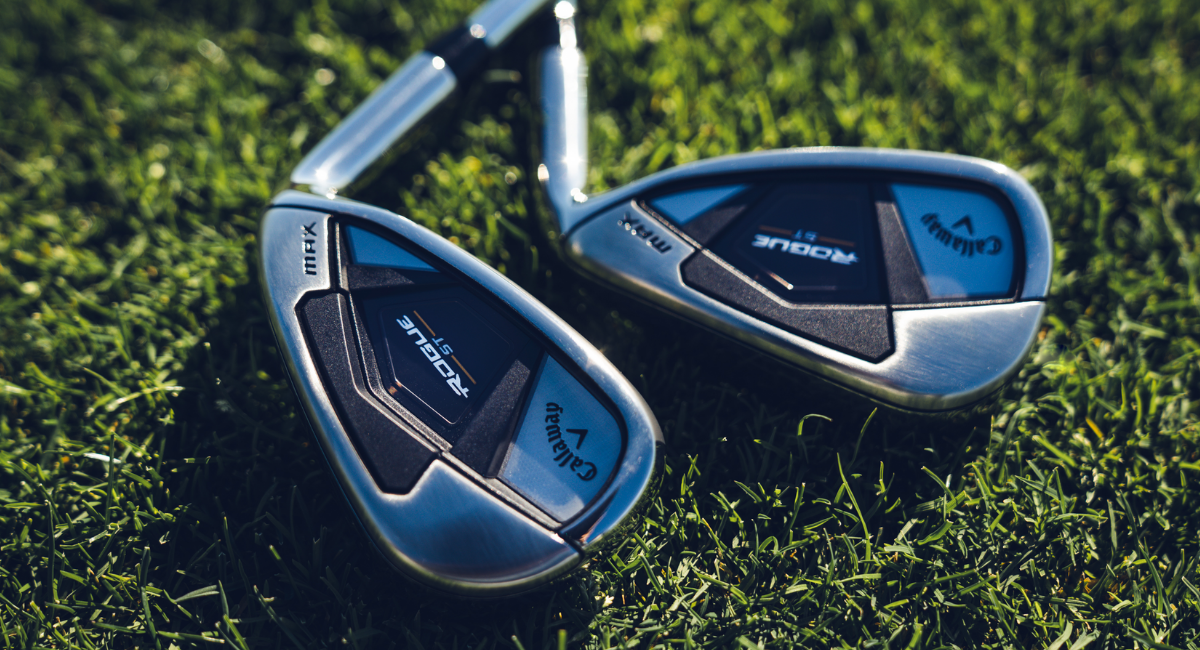 The Callaway Rogue ST Max is Callaway's top choice for a beginner/higher handicap golfer. Their latest iron provides astonishing levels of forgiveness, and has been refined with game-improvement shaping to allow golfers to gain incredible speeds.
This will help a beginner/higher handicapper hit the ball further and achieve faster swing speeds. With the Rogue ST, beginners can expect to find themselves hitting their irons at least a club further than they would with their existing Callaway set. The Rogue's forgiveness lies in the way the club faces has been developed with artificial intelligence to increase ball speed and consistency for industry-leading performance.
The PING G425 Iron: Setting the standard for forgiveness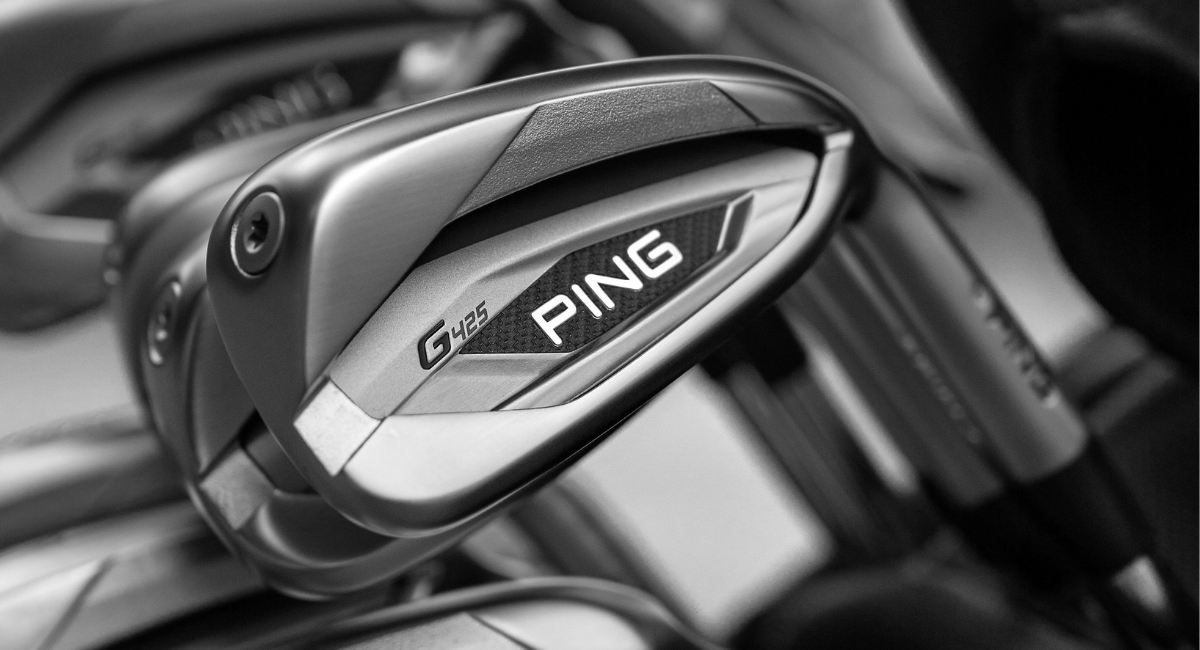 PING never fail to introduce more forgiveness to the market year after year. The iconic golf brand have delivered once again with the latest G425 – arguably the ideal iron for any beginner/higher handicap golfer.
The G425 iron is outstandingly forgiving and makes life simple when it comes to iron play. This is because the iron has been designed with a metal-wood approach, consisting of a face designed to increase ball speed and flexing to allow a player to launch shots higher and a whole lot further. What's more, unlike many of the highly forgiving Irons out there, the G425 Iron provides the stopping power to hold greens, making them superbly accurate.
These are perfect for a beginner/higher handicap golfer because of their expanded perimeter weighting in a smaller designed/lower profile head which sets the standard of forgiveness.
Cobra LTDx Irons: built to inspire confidence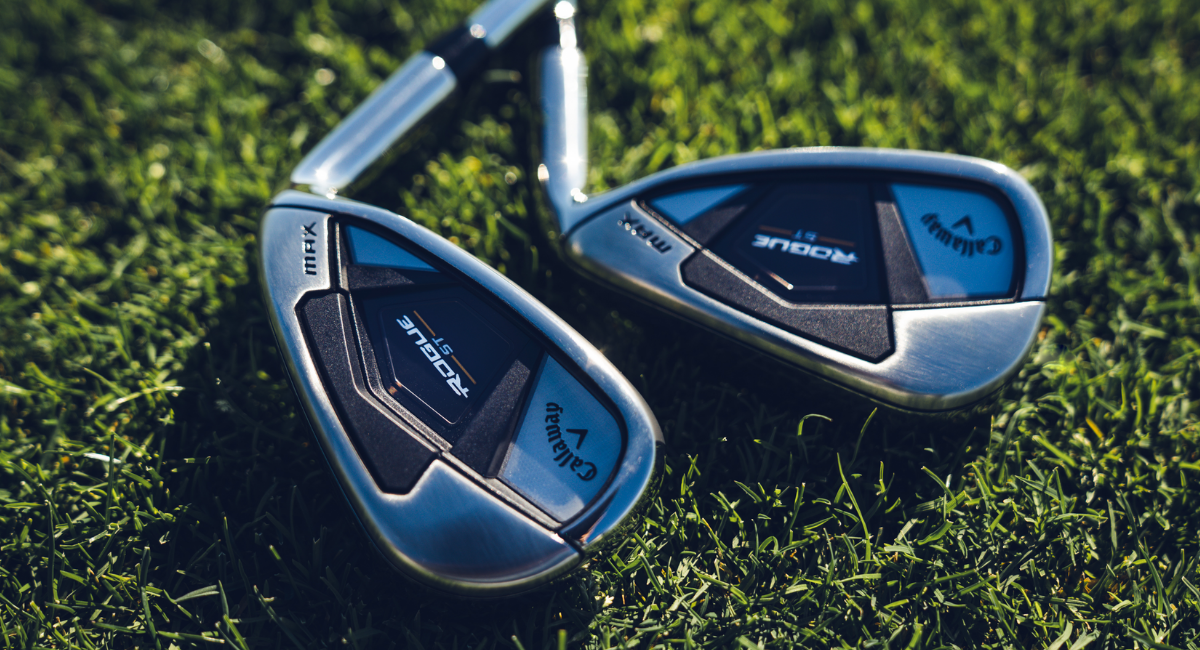 Cobra's latest LTDx Iron range offers the perfect blend of forgiveness, high launch, excellent feel, and longest total distance. The LTDx Iron is an exceptionally forgiving Iron choice because they provide a player with maximum power, maintained with exceptional feel across the whole face to inspire confidence and deliver in both distance and consistency. These clubs provide a perfect balance to suit any beginner/higher handicap golfer because they provide you with the platform to instantly improve and excel as your handicap starts to reduce.
The Benross Delta X Iron: powerful yet controlled iron play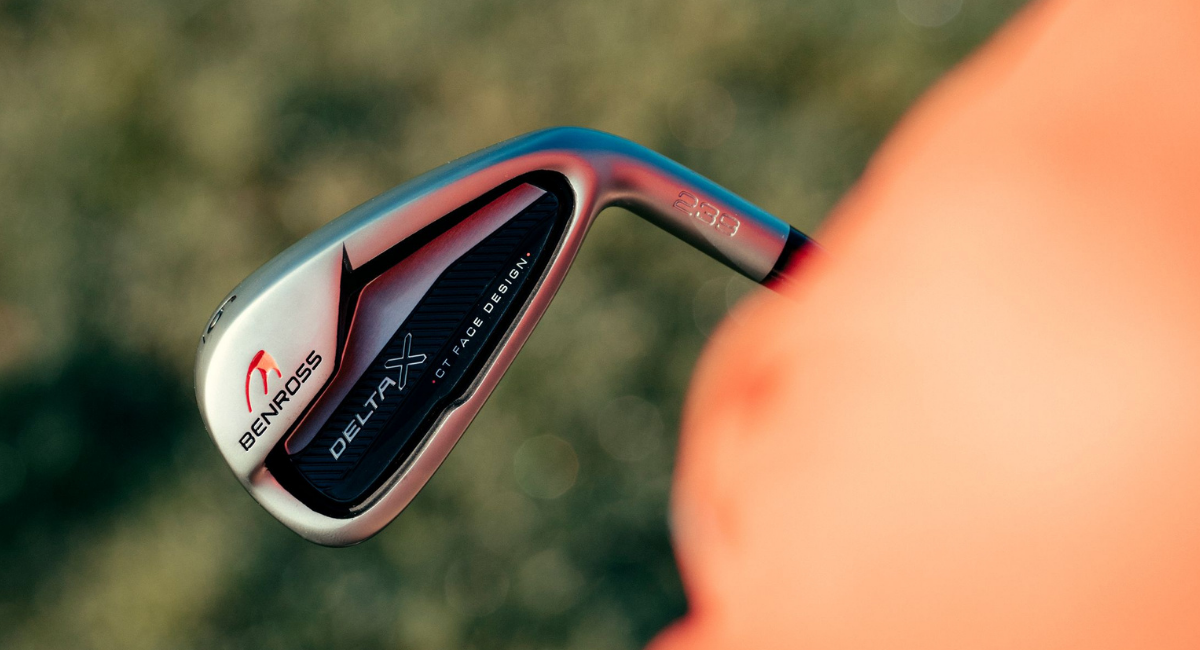 The Delta X iron from Benross provides golfers with the ability to play powerful yet controlled iron shots time after time. Benross' latest iron release has delivered an extremely forgiving set of clubs that are built to offer effortless control.
The Delta X Iron serves as a valuable aid for improving any beginner/higher handicap golfer's iron play. Regardless of how you play these clubs, they offer a superior feel at impact. This is coupled with a distinctly thinner top-line and reduced offset angle to give a crisp look at address, while still providing the essential forgiveness, power and accuracy muchly needed for any beginner/higher handicap golfer.
Don't make golf any harder than it already is! Make life easier and utilise the benefits that the most forgiving irons on the market possess. Find your winner and get the best out of this range by taking advantage of our renowned custom fitting process to further the benefit of your new Irons. Complete this process on our website or by heading into your nearest branch to secure your forgiving Iron set.
[ad_2]